Richard Richie, Pastor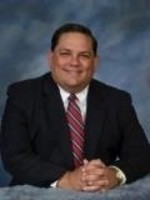 Bro. Richard has over 22 years of experience as a pastor in churches across the Southeast.  He has a B.S. from Auburn University in Operation Management and an M.Div. from The Southern Baptist Theological Seminary.  Bro. Richard also serves as a trustee on the International Mission Board of the Southern Baptist Convention as well as Finance Chairman & Webmaster of the Morgan Baptist Association.  He and his wife, Toni, have 3 sons (Robert, Nathan, & William).
---
Minister of Music & Worship
We are currently searching for our new Minister of Music & Worship.  Please send resumes and letters of inquiry to the church marked to the attention of our Pastor.  Thank you!
---